Courage To Care
Our beneficiaries struggle to get through each day. Help us care for vulnerable children, underprivileged families, frail elderly and isolated migrant workers. Below, you will find some stories of our beneficiaries under our care whose lives have been transformed with the help of the donations we receive.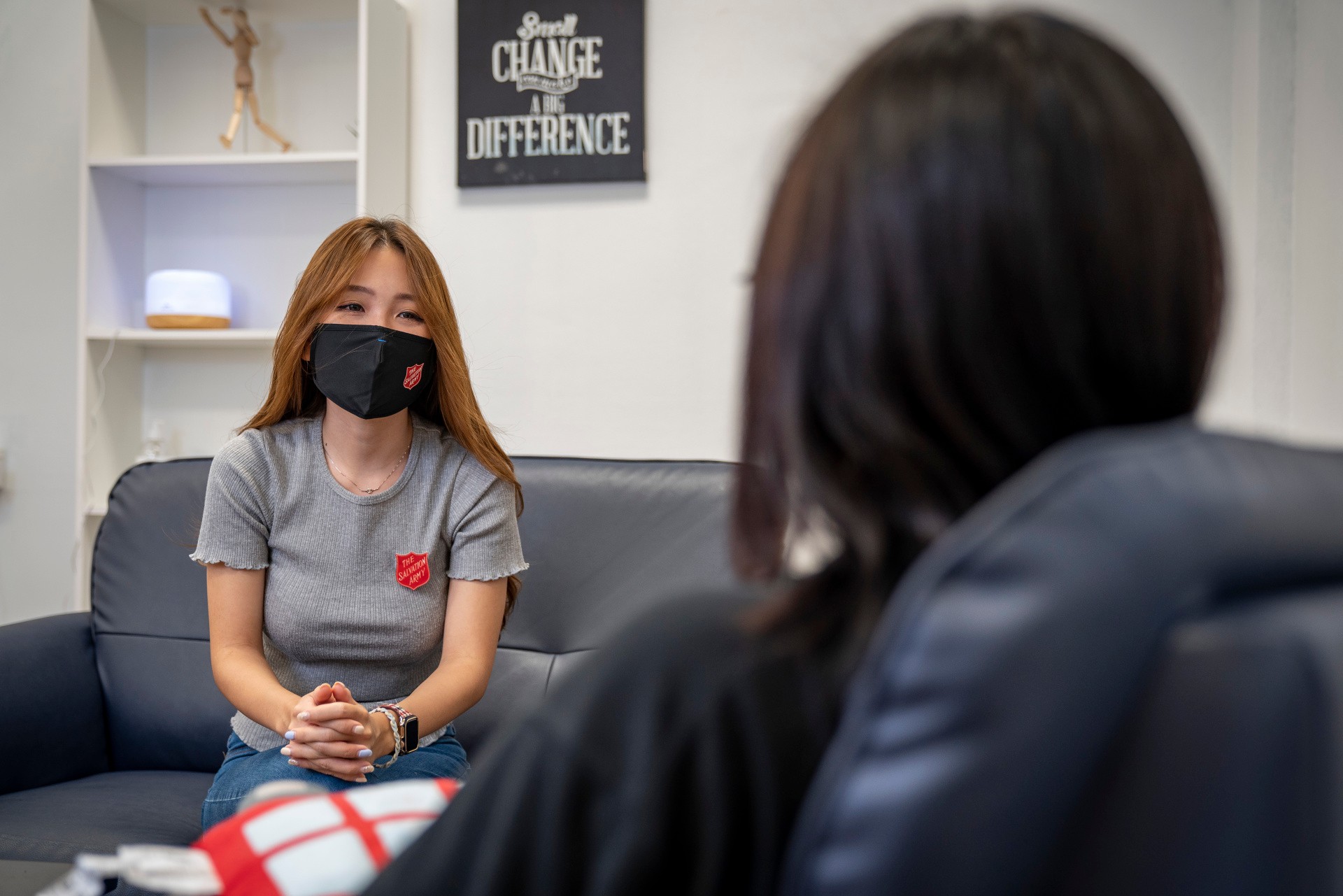 Christmas is a season of love, hope and giving. Through of a tender age, 16-year-old Sally exemplifies the Christmas Spirit. 
"It takes much courage to move beyond sadness and hopelessness. I thought it was all my fault…" said Sally 16, who has survived the trauma of sexual abuse by a close family member. Getting here, however, took profound strength and resilience. 
Sally was seven when the nightmare began. She suffered in silence. And when she told her parents, they put it down to attention-seeking behaviour. It was no surprise then that Sally struggled with depression, overwhelming anxiety and a low sense of self worth. When she first came to our children's home, she was mumbled to the pain and blamed herself for what had happened. 
Over a period of six months, a team at the Salvation Army's Centre for Psychological Services and Counselling journeyed with Sally. Among the methods employed were trauma-focused cognitive behavioural therapy and sand play therapy. Emotional regulation inventions helped Sally overcome self-blame and recognise who was responsible for the abuse. She learnt how to comfort and soothe herself with art therapy and doodling when she could not put her feelings into words. Through family therapy, Sally's parents found ways to bridge the gaps in their relationship, and Sally learnt to trust her parents again and overcame her fear of her own home. " I am so grateful for a happy home and loving family."
This Christmas season, empower others like Sally through Salvation's Army's Christmas Kettling Donation. 
*To safeguard our beneficiary, the name has been changed, and the beneficiary is not in the photo.